Indutherm Casting Equipment
VC-Series Vacuum Pressure Casting Machines
A thoroughly thought-through concept with the finest details forms the basis of the technological advances made by the Indutherm VC-Series casting machines, guaranteeing optimal casting results whatever class of machine you opt for.
TF-Series Tilting Furnaces
Indutherm tilting furnaces are mainly used in two areas:
For melting down large quantities of metal such as antique gold, shavings, scrap metal and powder. Is also commonly used for pouring ingots, bars and large and heavy compnents.
View the Indutherm TF-Series Tilting Furnaces >>>
SU-Series Sintering/Diffusion Bonding Machines
Sintering is the optimal process for producing multi-colored rings, mostly wedding bands. Metals are processed under pressure and at temperatures below the solidification point. The fusion layers have the same duability as the metal itself. Pre-manufactured rings can be easily resized.
VCC-Series Vacuum Pressure Casting Machines
More flexibility, lower costs Indutherm continuos casting machines help you to save production costs. With only one machine, you can produce your own alloys or semi-finished products in different shapes and sizes in the shortest time.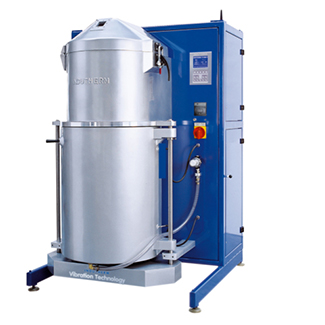 VC-Series Vacuum Casting Machines for Large Parts
Indutherm large vacuum pressure casting machines are mostly used for precise castings in aluminum alloys. They are always the first choice with complicated geometry or when the number of pieces is not large enough for die cast production.
Indutherm AU-Series Atomizer
The Indutherm atomization plants have been particularly designed for the flexible and economic production of small-scale metal powder batches.Traditional large-scale production plants cannot provide this economic advantage of the Indutherm AtomizationPlant.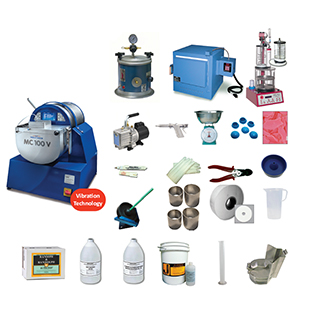 Indutherm Complete Casting Kits
We have put the most popular Indutherm casting machines and accessories together in our complete casting kits. Our Indutherm complete casting kits contain all the necessary items needed to produce high quality casting.
View our line of Indutherm Complete Casting Kits >>>
Indutherm Spare Parts and Accessories
Indutherm machines are durable, reliable and easy to service. Simple replacement of all major components guarantees fast and easy servicing, minimizes the risk of lengthy production interuptions and ensures long term reliability. We carry a complete line of Indutherm spare parts and accessories to make sure there is no downtime in your production.
View Indutherm Spare parts and Accessories >>>
Indutherm Casting Equipment
Indutherm is the worlds leading supplier of induction melting and casting systems with a focus on investment casting of smaller and mid-sized pieces, rapid prototyping casting as well as research & development. We carry a wide range of Indutherm systems for different sectors and provide the support you need to succeed in the manufacturing industry. When it comes to metal casting you can trust that Indutherm is a world leader in induction technology. Romanoff offers a broad diversity of machines for varied industries. Indutherm systems are developed and tested in close cooperation with customers from different sectors, e.g. precision alloys manufacturers, precious metal fabrication industries, jewelry designers, gold smiths, foundry men and dental technicians. Every user-group has different technical backgrounds, different professional skills and different requirements.