Romanoff Super Tuff Black Rubber 12″ Dia x 1/2″ - Set of 2
SKU
98-068
Link Copied to Clipboard
$46.40
Brand: Romanoff
Style: Super Tuff
Color: Black
Diameter: 12" (304mm)
Thickness: 1/2" - 9/16"
Country of Origin: United States
Link Copied to Clipboard
Priced Per Set of 2
Qty
Price Per Unit
1-9
$46.40
10 and Above
$44.54
All rubber discs (except silicone) are approximately 1/2" to 9/16" thick and consist of 1/16" layers. 
One set of rubber consists of two discs, one with a hole and one without.
Original "H" formula is recognized in the industry as the best rubber for tin, lead, and antimony alloy castings. It is the strongest and longest-lasting rubber available and has excellent tear and abrasion resistance. Perfect for both thin and thick castings. Identified by yellow poly covering.
Vulcanizes at 315°F. Priced per set.
Carton Specifications...
One master carton of 12" is 10 sets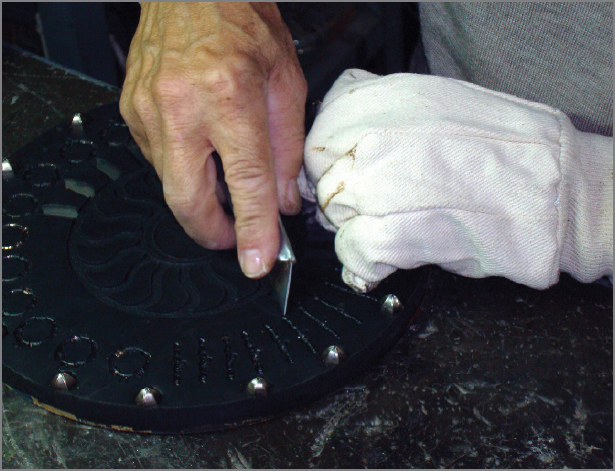 | | |
| --- | --- |
| Packing Qty | Priced Per Set of 2 |