Legor 14kt Pink (Rose) Gold Plating Solution - 2 Gr. (Ready To Use)
SKU
80-005-P
Link Copied to Clipboard
$166.65
Brand: Legor
Color/Style: 14K Pink Rose Gold Bath Plating
Quantity: 2 gr
Country of Origin: Italy
Link Copied to Clipboard
Priced individually
GFPINK is Legor Group's latest installment of red gold solutions developed to meet the plating industries mature keen eye for color. A light pink color with true white undertones, presenting a distinctive pink finish. Given that the final layer is 20KT gold in the title, the layer is also more tarnish-resistant when compared to the common 18KT gold titled solutions found on the market.

Romanoff bath plating solutions are carefully formulated to give you consistent results in your plating efforts. Our bath plating solutions are generally used in stainless steel or polypropylene containers. These solutions are pre-mixed and ready to use (RTU). (1 quart = 0.95L)
It is a good practice to filter your plating solutions monthly with filter paper (P/N Z49-735-13X) and activated charcoal (P/N Z49-700) to remove any impurities which may have been deposited into your working solution.
Always remember to electro-clean your jewelry first, then freshwater rinse, then steam clean and do not touch with your bare hands, only use rubber-tipped steam tweezers for handling. For gold-plating the anode is the stainless steel container as is or attach the red wire to the stainless steel anode (P/N 80-216) which is suspended in the solution in the polypropylene container).
Set your Romanoff rectifier to 3-4 volts for 45-60 seconds with moving back and forth. If the pieces come out very dark on a clean solution, then the pieces were "burned" from too much power.

- - -


All Sales are Final - Plating solutions cannot be accepted back for credit.
This product does NOT have a HAZMAT FEE*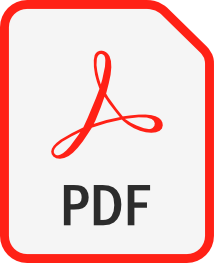 | | |
| --- | --- |
| Packing Qty | Priced individually |