Tiger3D APEX 4K - XHD Plus
SKU
78-60200
Link Copied to Clipboard
$9,995.00
Brand: Tiger3D
Build Plate Area: 150 x 84.5 x 120 mm (5.9 x 3.3 x 4.7 in)
XY Resolution: 39 μm
Z Resolution: 5 μm to 200 μm
Wavelength: 385/405 nm
Link Copied to Clipboard
Priced individually
High Precision 4K 3D Printers for Jewelry
Tiger3D APEX K Series is the newest edition to our family of The Most Advanced High Definition DLP Printers. Packed with features like an all-new Windows-based interface and Automatic Cleaning System, built-in Wifi, and 20% faster printing speeds, Tiger3D APEX K Series is a quick line to your business™ production!
Increased Efficiency
Tiger3D APEX 4K - XHD PLUS now print 20% faster than its predecessor with a
33% larger build area ,
automatic cleaning feature to Keep your Tiger's resin tank clear of hardened resin and other debris.
Superior Technology
Powered by an all-new Windows interface, the world's most popular operating system. This machine features built-in Wi-Fi for remote operation and monitoring. Unlike other systems, Tiger3D Printers allow the operator to run
all 405um resins
thanks to its open-source system.
Protective Layering System
Provides smoother surfaces, more precise printing, fewer supports, and faster growing times./p>
Heated Resin Tank
Heats up your resin of choice for superior layer adhesion, curing, and resin compatibility.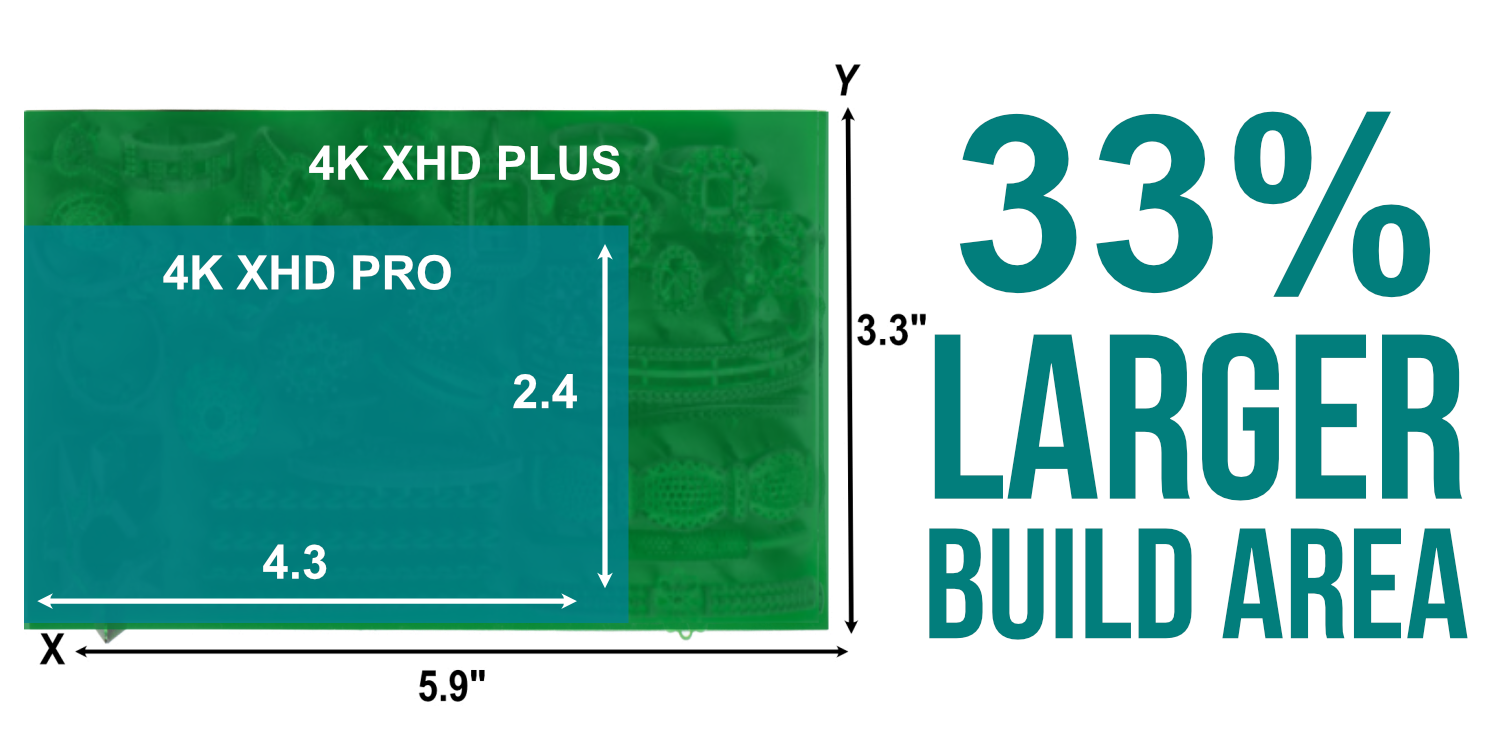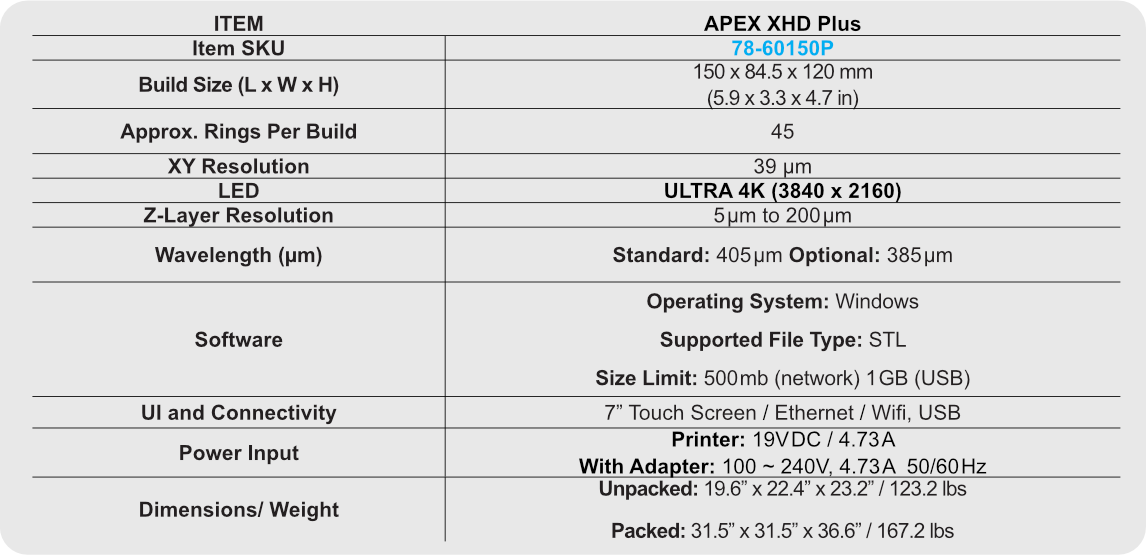 | | |
| --- | --- |
| Packing Qty | Priced individually |