Indutherm MC16 Mini Vacuum Pressure Casting Machine


Brand : Indutherm
Model or style no. : MC16
Power : 3.5 kW / 230 V single phase 16 A, 50 or 60 Hz
Temperature Max : 2000°C
Casting Volume : 100g Au 18 ct & 110g Steel / 200g Pt
For Use of Flasks : ø 30/50/65/80 mm x 80mm h
Dimensions : 16"D x 16"W x 17.5"H
Weight : 60 lbs


Rapid and Simple Casting Suitable for All Metals
Advanced induction heated casting machine for all standard alloys like gold, silver steel, palladium and platinum. The MC16 offers excellent results for smaller productions in a very short amount of time.
Easy and Effcient
High quality LCD display allows for easy programming. Effecient use of consumable materials leads to cost savings over time.
Vacuum-Controlled Melting Atmosphere
Melting under vacuum or inert gas to prevent oxidation. Thorough through-mixing of molten metals using low-frequency induction tuning. 3.5 kW induction generator for quickly reaching the melting temperature.
Versatile Uses
This machine features precise thermocouple temperature measurement of gold & silver. Allows for small batch Platinum casting as well as Steel.
COMPACT SIZE FOR COMPACT PROJECTS
Measuring under two feet in all dimensions and weighing just 60 lbs, this casting machine is perfect for tight spaces and an economical option for small to medium projects. An excellent solution for studios and goldsmith's workshop with limited space.



FAST AND EFFICIENT
Quick shots by use of standard investment material in less than 4 hours, on "speed" investment material in less than 2 hours from wax piece to casting
HIGH QUALITY MACHINE FOR HIGH QUALITY RESULTS
Top quality form filling using overpressure of up to 2 bars (casting under vacuum also possible). Machine can be used to cast rolling blanks for platinum processing in copper molds.
CASTING MACHINE PROPERTIES
| | |
| --- | --- |
| SKU: | 78-2050 |
| Temperature Measurement: | Thermocouple type N up to 1300° C |
| Casting Volume: | 100g Au 18 ct / 110g Steel / 200g Pt |
| Flask Size: | 30/50/65/80 mm D x 55-80 mm H |
| Control Panel: | LCD Display |
| Inert Gas Supply: | Argon or Nitrogen |
| Cooling System: | Water |
| Vacuum Function: | Automatic |
| Interface and Diagnostic System: | RS 232 |
| Function Washing: | Inert Gas |
| Overpressure after Pouring: | Automatic |
TECHNICAL SPECIFICATIONS
| | |
| --- | --- |
| Dimensions (DxWxH): | 16" x 16" x 17.5" (40.6 cm x 40.6 cm x 44.5 cm) |
| Weight: | 60 lbs (27.2 kg) |
| Electrical Connection: | 230 V single phase 16 A, 50 or 60 Hz |
| Maximum Power: | 3.5 kW |
| Maximum Temperature: | 2000°C |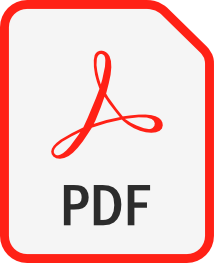 Casting Starter Kit